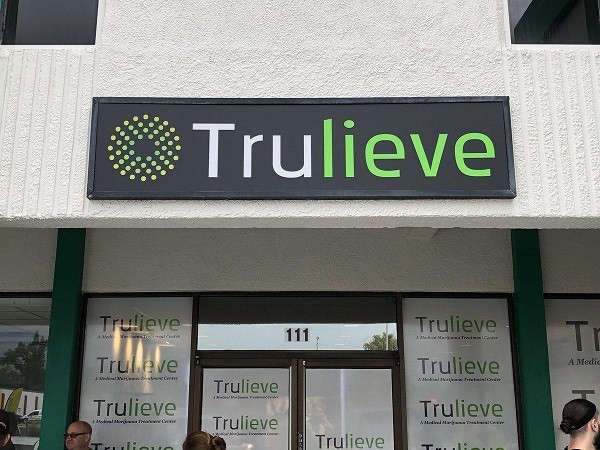 Strong quarterly numbers are a good sign for US cannabis play Trulieve Cannabis (Trulieve Cannabis Stock Quote, Charts, News, Analysts, Financials CSE:TRUL), according to Haywood Capital Markets analyst Neal Gilmer, but a dimmer macro picture is cause for the analyst to drop his target price on the company. Reviewing Trulieve's first quarter, 2022, in a Thursday research update, Gilmer stayed with his "Buy" rating for the stock while lowering his target from C$64.00 to C$60.00, which at the time of publication represented a projected one-year return of 221 per cent.
Florida-based Trulieve, which has operations in 11 states including 165 dispensaries and over four million sq ft of production space across the country, announced its Q1 2022 results on Thursday, showing record revenue of $318.3 million for a 64 per cent year-over-year growth rate. Cash flow from operations was $45.1 million and gross profit was $178.2 million for a GAAP gross margin of 56.0 per cent compared to 43.4 per cent a year earlier. (All figures in US dollars except where noted otherwise.)
The company sported a net loss of $32.0 million for the quarter, which included asset impairments of $13.8 million associated with the closing of redundant cultivation facilities and a $2.7-million loss due to the divestiture of a non-operating location. Adjusted EBITDA for the quarter ended up at $105.5 million compared to $100.9 million a year earlier.
"Once again, we did what we said we would do, improving performance with our focus on the customer, hub strategy, branded products, and disciplined capital allocation," said CEO Kim Rivers in a press release. "We delivered another record quarter while making substantive progress on our plan to optimize assets while preparing for future growth and catalysts."
"In 2022, we expect our strong balance sheet, access to capital and financial discipline will uniquely position us to capitalize on market opportunities created by the macroeconomic factors impacting our industry," she said.
Trulieve reiterated its 2022 guidance, calling for revenue between $1.3 and $1.4 billion and adjusted EBITDA between $450 and $500 million, with the company saying the second half of the year should be better than the first. As for new store openings, the company is planning for 25 to 30 new dispensaries in total in 2022 along with the relocation of six existing Florida locations. With now about 30 per cent of its retail locations in the state of Florida, Trulieve opened up two new dispensaries in the state over the Q1 as well as one in Philadelphia.
Gilmer said the top and bottom numbers were beats in the quarter, with the $318.3 million in revenue being better than his estimate at $306.6 million and adjusted EBITDA at $105.5 million was better than his $100.0 forecast as well as the Street's call at $100.2 million.
"Trulieve reported Q1/22 results that were above expectations on the topline as well as adjusted EBITDA. The fundamental outlook remains very positive in our view, supported by management's reiterated guidance and the outperformance in Q1/22, in particular compared to its peer group," Gilmer wrote. "We share management's bullish outlook on industry fundamentals, despite some near-term macro headwinds and the general underperformance of equity markets."
Gilmer said even considering the Q1 outperformance, he's made very minor revisions to his estimates and management commentary, saying he expects limited growth in the second quarter. 
"While we view the Q1 results as impressive given the challenging market conditions, we are tweaking our target lower to $60.00 due to multiple compression. We are now using an 18x multiple to our 2023 EBITDA estimate discounted by 15 per cent (previously 19x)," he said.
The Haywood estimates now have Trulieve's 2022 revenue and EBITDA at $1,340.9 million and $465.8 million, respectively, and 2023 revenue and EBITDA at $1,597.9 million and $597.4 million, respectively. 
Gilmer said TRUL is currently trading at 4.9x his 2023 EV/EBITDA estimate and 5.2x consensus estimates and that this multiple is generally in line with the company's Tier 1 US multi-state operating peers trading at 5.4x consensus estimates, excluding high/low. When looking at the top five other Tier MSOs, TRUL is trading at a discount to their average at 6.3x. 
"We continue to view Trulieve as one of the standouts in the US market," Gilmer wrote. "The company has strategically expanded its footprint to attractive markets with an enviable growth profile and strong margins. The company has previously provided long-term guidance for gross margins and EBITDA margins higher than industry norms, which in our view speaks to management's confidence in executing its strategy in a cost-effective and profitable manner."
Gilmer sees upcoming catalysts for the stock in the Q2 financial results due in August as well as potential partnerships, M&A that expands product offering and geographic footprint and potential facility expansions and new store openings.