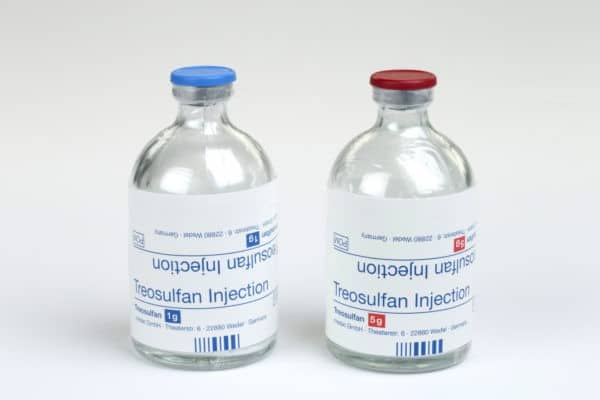 Following moves by the company to shore up its balance sheet, Research Capital analyst Andre Uddin is feeling a little more bullish about Medexus Pharmaceuticals (Medexus Pharmaceuticals Stock Quote, Chart, News, Analysts, Financials (TSX:MDP).
On October 16 MDP announced it had paid in full a convertible debenture that was due that day.
In a research update to clients October 17, Uddin maintained his "Speculative Buy" rating on MDP but raised his price target on the stock from $5.50 to $5.92, implying a return of 140.8 per cent at the time of publication.
The analyst says this development allows investors to ponder the upside of Medexus, instead of worrying about the risks.
"Our new valuation is based on applying 1.5x EV/S multiple (which is currently where <$500M Cdn specialty pharma stocks are trading at) to our 2024 revenue estimate of US$127M discounted back," he said.  "Medexus has drawn down US $18M of its BMO Accordian debt facility which was used to fully repaid its convertible debentures off with cash. MDP also announced that it has compeleted its C$11.5M bought deal equity financing. The risk of being able to pay of the convertibles in cash is now gone. We believe investors should turn their attention to the growth prospects of MDP, particularly, we believe the prospects of treosulfan are being overlooked and should not be underestimated – we expect this drug to launch in 2025. We expect the treosulfan information required by the FDA to be resubmitted to the regulatory agency in H1 2024- a key catalyst and future growth driver."
Uddin thinks MDP will posy EPS of $0.13 on revenue of $128-million in fiscal 2024.
We Hate Paywalls Too!
At Cantech Letter we prize independent journalism like you do. And we don't care for paywalls and popups and all that noise That's why we need your support. If you value getting your daily information from the experts, won't you help us? No donation is too small.
Make a one-time or recurring donation