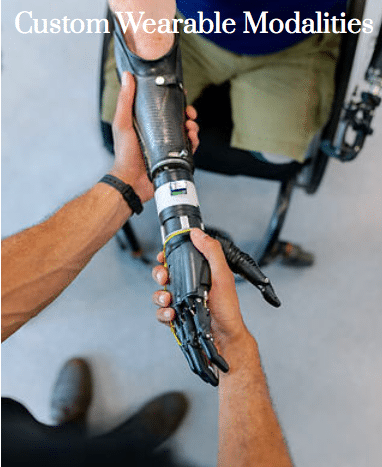 Greg McLeish of Leede Jones Gable is still sold on Salona Global Medical Device Corporation (Salona Global Stock Quote, Chart, News, Analysts, Financials TSXV:SGMD), maintaining a "Buy" rating and target price of $2.50/share for a projected return of 297 per cent in an update to clients on Monday.
Founded in 2013 and headquartered in Del Mar, California, Salona Global is an acquisition oriented medical device company with a focus on the U.S. recovery market, valued at US$30 billion, and aging populations. The company plans to achieve scale through further acquisitions and organic growth, with plans to develop a heavily integrated, IP driven vertical infrastructure spread across several facilities.
McLeish's updated analysis comes after Salona released its third quarter financial results and Form 10-Q, which McLeish noted to be in line with projections.
"The company's first two acquisitions (SDP and Simbex) are both performing well," McLeish said. "Both companies are generating revenue at their pre-Covid levels and both have experienced strong organic growth post-acquisition."
Salona Global's financial reports were headlined by revenue of $5.3 million, relatively in line with the Leede Jones Gable estimate of $5.4 million and representing 33 per cent sequential growth. Management said supply chain issues continued to impact both revenue and margins and that third quarter demand was significantly higher than its revenue suggest.
"We had a strong quarter with fantastic growth," said Les Cross, Chairman of Salona Global in the company's January 13 press release. "While we have seen acquisitions take longer than usual, we are seeing our organic growth really take off, enabling us to hit our financial targets with fewer acquisitions than we had originally planned."
Simbex, in particular, has turned in a solid performance since Salona closed on the acquisition on September 30. The medical device and consumer health product design and development partner has generated $1.7 million in revenue with $206,000 in net earnings since the acquisition was finalized and has made $7.7 million in revenue with $741,000 in net earnings since the beginning of Salona's reporting period.
In addition to the revenue report, gross profit came in at $1.7 million for a 31.4 per cent margin, which was in line with McLeish's forecast, though supply chain issues limited the company's ability to source affordable components to negatively impact margins, though the company believes the issues will only be temporary.
Meanwhile, Salona's EBITDA was reported at $302,000 for the quarter, a shade ahead of the $245,000 expectation set out by Leede Jones Gable, though the company also reported a $1.5 million net loss, a miss on the $400,000 loss estimate McLeish set out.
The company also made an executive move, as Melissa Polesky-Meyrowitz, a former senior controller at Salona Global with over ten years experience in accounting and taxation, as its new Chief Financial Officer.
"As the Company has matured, we have recruited an excellent executive in Melissa," Cross said. "She has the talent and capacity to manage the challenging mix of US and Canadian tax and accounting issues that Salona will face in its next growth phase and is a much needed addition as we move away from interim positions for key officers."
Salona has launched a new US sales subsidiary, ALG-Health LLC, which opens up new sales channels to Salona as it is engaged in selling medical devices and supplies to small, independent hospitals and group purchasing organizations.
McLeish projects solid growth for Salona in the next three years, calling for $16 million in revenue in 2022 to take a significant step up from the $50,000 reported in 2021. From there, McLeish projects yet another ascent to $44.7 million in 2023 to imply year-over-year growth of 179.3 per cent, then growing to a projected $53.6 million in 2024, a year-over-year increase of 19.8 per cent.
Meanwhile, McLeish expects the company's EBITDA to turn positive in 2022 at $1.2 million for a 7.3 per cent margin, growing to a projected $8.5 million in 2023 for a margin of 19.1 per cent, then to a projected $11 million in 2024 for a margin of 20.5 per cent.
The gross margin also projects upward, with McLeish forecasting gross profit of $5.2 million for a margin of 32.2 per cent in 2022, then growing to $15.9 million in 2023 with a 35.6 per cent margin, before jumping to $19.9 million for a 37.1 per cent margin in 2024.
McLeish said proposed acquisitions by Salona are taking longer than usual to close.
"Management is still working on closing a non-binding LOI of a vertically integrated medical device company with proprietary brands and products specializing in ergonomic equipment and fittings that was announced in July 2020. According to management's due diligence, the company had unaudited 2020 revenue in excess of $11.0mm and it generated 35% gross profit margins with positive cashflow," McLeish said.
Salona's stock has stumbled to a 24 per cent loss since it began trading on the TSX Venture Exchange in June, and a 4.8 per cent drop since the calendar turned to 2022. The stock hit its apex for the period on July 5 at $1.41/share, then dropping to a low point of $0.58/share on December 9.
We Hate Paywalls Too!
At Cantech Letter we prize independent journalism like you do. And we don't care for paywalls and popups and all that noise That's why we need your support. If you value getting your daily information from the experts, won't you help us? No donation is too small.
Make a one-time or recurring donation