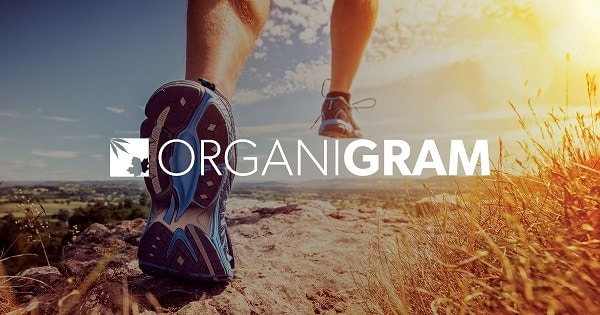 Raymond James analyst Rahul Sarugaser remains optimistic about Organigram Holdings Inc. (Organigram Stock Quote, Chart, News, Analysts. Financials TSX:OGI), maintaining his "Outperform 2" rating and target price of $5.00/share for a projected return of 111 per cent in an update to clients on Tuesday.
Founded in 2010 and headquartered in Moncton, Organigram Holdings has indoor growing facilities and a line of cannabis brands for the medical and adult recreational markets.
Sarugaser's latest analysis comes after Organigram released its fiscal fourth quarter 2021 financial results. 
"While OGI drove a massive 22 per cent top-line escalation, gross margins remained thin," Sarugaser said. "That said, we expect CEO Beena Goldenberg to drive significant margin improvements going forward, so while we suspect the market won't like today's results, we look to 2022's continued market share gains and improving margins as cause to reiterate our Outperform rating."
Organigram's quarterly report was headlined by $24.9 million in revenue, nestled in comfortably between the consensus estimate of $23.5 million and the Raymond James projection of $25.5 million while achieving sequential growth of 22.7 per cent.
"The results in Q4 Fiscal 2021 demonstrate the momentum we have achieved from our efforts to lead innovation and increase efficiencies. In the quarter, we introduced exciting new products that were embraced by consumers and we achieved higher crop yields at a lower cost," Goldenberg said in the company's November 23 press release. "We are particularly pleased with our market share gains in the quarter to become a #4 LP and will build on these successes into Fiscal 2022."
Sarugaser noted the lion's share of the company's sales to be in the adult use segment, particularly with direct-to-consumer medical cannabis sales dropping from 16 per cent of the company's mix in the second quarter of 2020 to seven per cent in the most recent quarter.
He also made note of growth in material revenue in the near-absence of sales in high-margin verticals like international medical and wholesale, pointing to the resumption of cannabis shipments to Israel as a catalyst for the company's next quarter earnings.
"We applaud OGI's rapid return to form, and for 2022, anticipate OGI's revenue rapidly catching—and overtaking—that of Canopy Growth, which presently occupies the #3 national market share position," Sarugaser said.
Meanwhile, the company's EBITDA provided a beat at a $4.8 million loss for the quarter, coming in ahead of the consensus projection of an $8 million loss and the Raymond James estimate of a $12.8 million loss, while marking a sequential improvement over the $10.2 million loss reported in the third quarter.
From a gross margin standpoint, Organigram came in at just 12 per cent for the quarter, and even that was aided by the company's SHRED product line, which requires very low cost cultivation and packaging operations in order to sell at healthy margins, according to Sarugaser.
"We now watch for OGI's return to full-capacity operation (along with capacity expansions), careful price increases, and its entry into more profitable categories (e.g. gummies, wellness, premium cannabis) to widen these margins," Sarugaser said.
However, the company missed the mark on net income, as the reported $26 million loss was a significant miss on both the consensus projection of $14.8 million and the Raymond James estimate of $15.4 million.
With the new update, Sarugaser maintained his recently revised financial projections where he projects Organigram to reach $80 million in revenue for 2021, which would mark a loss of eight per cent compared to the reported $87 million in 2020. However, Sarugaser expects a significant step up in 2022, projecting a 130 per cent year-over-year increase to $184 million.
On the EV/Revenue multiple Sarugaser is calling for 8.2x in 2021 before falling to 3.5x in 2022.
Meanwhile, after reported $1 million in positive EBITDA in 2020, Sarugaser projects the figure to drop into negative territory in 2021 at a $38 million loss, followed by a $51 million EBITDA loss projection for 2022; accordingly, on EV/EBITDA, the analyst is expecting -17.2x in 2021 before a slight rebound to a projected -12.7x in 2022.
Overall, Sarugaser sees positive signs for the company from an operational standpoint moving forward as it continues its turnaround.
"Already in 4Q21 we see OGI improving its operational efficiencies, escalating its cannabis yield per plant +10 per cent QoQ (28 per cent YoY), leading, in part, to the largest volume harvest in the company's history (+44 per cent QoQ)," Sarugaser said. "We anticipate OGI continuing to drive these operational efficiencies into fiscal 2022."
Overall, Organigram's stock price is up 41.9 per cent for the year to date, reaching a high point of $7.62/share on February 10. However, the stock has continuously dropped since the middle of March, losing 52.1 per cent over that time.