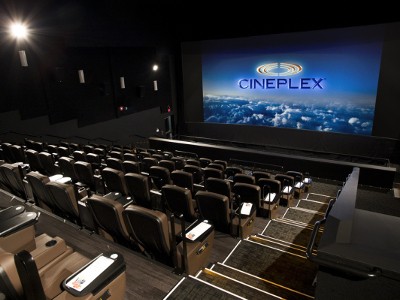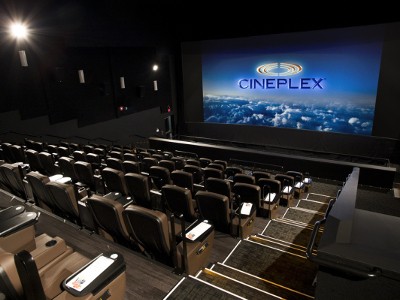 Following the company's second quarter results, Echelon Wealth Partners analyst Rob Goff has lowered his price target on Cineplex (Cineplex Stock Quote, Chart, News TSX:CGX).
On Thursday, CGX reported its Q2, 2019 results. The company earned $19.39-million on revenue of $439.2-million, a topline that was up 7.4 per cent over the $409.1-million in revenue the company posted in the same period in 2018.
"As a result of the successful ongoing execution of our diversification strategy, Cineplex reported a record second quarter with increases across all revenue sources, resulting in an all-time quarterly total revenue record of $439.2-million, up 7.4 per cent, compared to the prior year," CEO Ellis Jacob said. Reporting our second-highest-ever Q2 box office revenue, we also achieved second quarter records in all other revenue lines. Key accomplishments during the quarter included a 21.5-per-cent increase in media revenue, primarily the result of robust showtime and preshow advertising sales and higher digital place-based media project installations. Although the NBA finals contributed to a marginal theatre attendance decrease, we were able to leverage excitement around the Toronto Raptors brand-wise by hosting popular viewing parties at 46 theatres coast to coast, in addition to driving business at our seven locations of The Rec Room. We were pleased to open Cineplex Cinemas Park Royal and VIP in Vancouver, B.C., and our seventh location of The Rec Room at Avalon Mall in St. John's, Nfld. We also increased our monthly dividend by 3.4 per cent to 15 cents per share or $1.80 on an annualized basis."
Goff notes that both revenue and EBITDA beat his expectations, but says much of the revenue outperformance can be traced to heavy installations of digital project installations during the quarter where margins are lower.
In a research update to clients today, Goff maintained his "Buy" rating, but lowered his one-year price target from $36.00 to $34.00, implying a return of 53 per cent at the time of publication. The analyst explained his reasoning.
"We trimmed our PT by $2 reflecting modest forecast trims; however, our longer-term bullish view remains unchanged," the analyst said. "We continue to see value in the shares considering its FCF yield of 12.5% against capex of $77M where Topgolf (Private) and The Rec Room are excluded but theatre upgrades of ~$21M beyond maintenance are included. We look for attractive returns on CGX's growth initiatives where its scale, local market distribution strength, partnerships, and early returns to date suggest attractive returns. We have CGX investing ~$139M or $2.30/shr annually over the next three years in the growth initiatives."
Goff thinks Cineplex will post Adjusted EBITDA of $242.9-million on revenue of $1.65-billion in fiscal 2019.
"The shares are expected to be volatile about swings in an increasingly volatile box office at a time when new growth investments and theatre upgrades mask the low baseline capex and underlying FCF yield support of the shares," he adds. "We believe EV/EBITDA considerations should reflect that maintenance capex consideration is at sub-5% of revenues while the growth investments have pushed it up to 10%," the analyst adds. With impressive film slate for the rest of the year combined with CGX's capability to charge premium for enhanced theatrical experience supports our bullish view on the company."