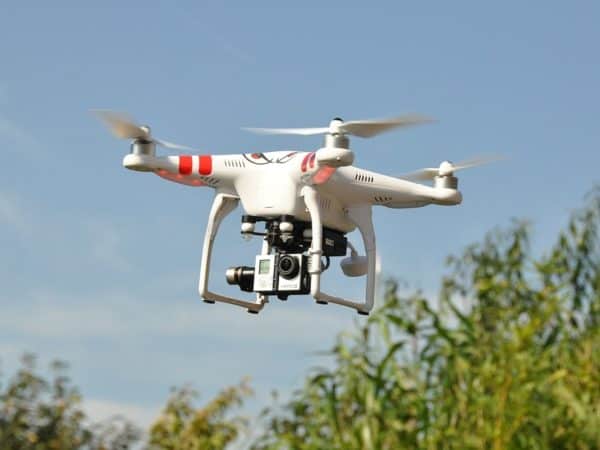 The regulatory landscape governing drone use continues to evolve, as evidenced by Transport Canada's recent relaxation of rules for flying unmanned aerial vehicles, which now make it a lot easier for hobbyists and commercial drone users to get off the ground.
Regulations that first came into effect on March 16 were further updated in early July, with notable changes to the distance required between drones and airports and heliports (reduced from nine kms to 5.5 kms), a change to the distance from vehicles and the public (reduced from 75 m to 30 m for drones weighing less than one kg), as well as Transport Canada altogether getting rid of the restriction on distance between drones and buildings and animals.
The new standards have been greeted with approval by those in the drone community. "It's definitely positive and a step in the right direction," said George Samaras, a member of the Facebook group Toronto Phantom Pilots, to the Financial Post, "however more work needs to be done."
The drone industry has grown by leaps and bounds in recent years, as the technology keeps finding new industrial applications beyond its more leisurely beginnings. From package delivery, media coverage and construction to crop management and the military, the possibilities seem endless.
Academics, too, are keying into their value, as witnessed by a new drone certification course being offered this fall at Brandon University in Manitoba. "Drones have become a vital tool for collecting aerial photography used to generate land cover maps and create 3D models of the natural terrain and built landscape," says Brandon University geography professor, Dion Wiseman, in a press release.
One of the first of its kind at a Canadian university, the program will teach students about safe drone use and Canada's current regulatory scheme, as well as provide certification, something in higher demand as drone popularity soars to new heights. "[Drones] are used extensively across a variety of traditional academic disciplines including archaeology, environmental science, biology, geography, and geology; as well as in numerous applied fields such as architecture, civil engineering, surveying, and many more," Wiseman said.
According to a new study from the University of Calgary, there are now more drones in the air in Canada than piloted aircraft, which presents a growing safety issue, says study co-author Chris Hugenholtz of the Department of Geography at the U of C. "We are very concerned that just based on probability with more incidents occurring, the chances for something far more severe start to rise," Hugenholtz said, to the Canadian Press.
The study found that the number of reported drone incidents in Canadian airspace has risen substantially since 2013 when the technology became more available to the general public. 66.5 per cent of reported incidents between November 2005 and December 2016 were drone sightings, while 22.3 per cent involved close encounters between drones and piloted aircraft, a problem, especially where unlicensed operators are concerned, says Hugenholtz.
"We surmise that the vast majority of these incidents are people who are unaware or are choosing to ignore rules and don't have certification," says Hugenholtz.