Marijuana skin itch relief? A new report on medical marijuana finds that cannabinoids may have a range of uses in the treatment of skin conditions.
Published in the Journal of the American Academy of Dermatology, the study looks at recent research on the use of medical cannabis to treat dermatological conditions such as pruritus (severe itching of the skin), eczema, psoriasis, atopic and contact dermatitis and skin cancer and finds that not only is there a promising role for cannabis in dermatology but that dermatologists are "already implementing cannabinoid therapy into their practices."
"Perhaps the most promising role for cannabinoids is in the treatment of itch," said the study's senior author Dr. Robert Dellavalle, MD, associate professor of dermatology at the University of Colorado School of Medicine, in a press release. The anti-inflammatory properties of cannabis are thought to give the drug its effect on skin conditions, says Dellavalle. "These are topical cannabinoid drugs with little or no psychotropic effect that can be used for skin disease," he said.
One study looked at the use of a cannabinoid-infused cream twice a day for three weeks to treat pruritus and found that the severe itching was completely eliminated in eight of 21 patients. Other studies show that allergic contact dermatitis and atopic dermatitis may find a treatment option in cannabis as a protective agent against allergic reactions. And another study showed that mice with melanoma saw an inhibition in tumour growth as a result of being injected with THC, the main active ingredient in marijuana.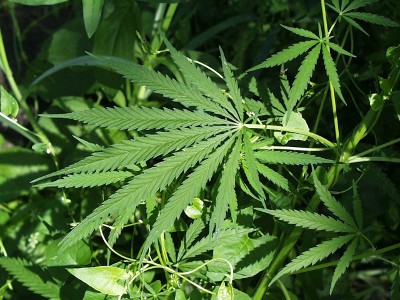 Marijuana for skin itch relief? Promising, experts say…
"These studies identify a relationship between cannabinoids and the immune system through both receptor-mediated and receptor-independent pathways," say the study's authors, from the University of Colorado School of Medicine, the VA Eastern Colorado Health Care System and the University of Massachusetts Medical School. "A promising role for cannabinoids in several eczematous dermatoses and pruritus exists."
The researchers say further clinical research into the anti-inflammatory and anti-tumour effects of cannabinoids is needed.
The investigation of marijuana's medical uses are still in their early stages, with research centrally concentrating on the treatment of nausea and chronic pain through cannabis. Health Canada, which currently oversees Canada's Access to Cannabis for Medical Purposes regulations, states that while cannabis is not an approved therapeutic product, health care practitioners are authorizing the use of cannabis to relieve symptoms such as nausea and loss of appetite associated with cancer chemotherapy, pain and muscle spasms associated with multiple sclerosis, chronic pain treatment, symptoms associated with HIV/AIDS and symptoms encountered in the palliative/end-of-life setting.
The University of Colorado School of Medicine has been involved in a number of studies in recent years on the medical uses of marijuana, including trials comparing marijuana to Oxycodone and research into the effects of marijuana on irritable bowel syndrome.
A study released earlier this year from the CU School of Medicine found that medical marijuana can help migraine sufferers. The study involved 121 patients, 103 of whom saw a decrease in number of migraines per month while being treated with marijuana. Researchers believe that along with cannabis' anti-inflammatory properties helping to relieve migraine, the drug also seems to affect neurotransmitters like serotonin and dopamine, believed to play a role in migraine headaches.