What's the price of a litre of gas today? No really, it's that much?
The story of our energy consumption is a complex moving target. Hike the price at the pumps in April and you'll see more SmartCars on the road by June, and a wind farm proposal somewhere will have just increased its chances of success.
Often lost in all of this is the steady, incremental advances of the technology behind solar energy. The bad news about solar is that it is still a tough gig, and remains dependent upon government subsidies. The good news is that if you thought solar was unsustainable a decade ago, the industry of today bears little resemblance to that one.
In 2009, First Solar (NASD:FSLR) brought the cost of manufacturing its solar panels down to a dollar per watt, a milestone that has been improved significantly in the short time since.
Natcore Technology (TSXV:NXT) hopes to carry the solar baton across the finish line that is broad commercial adoption. The company's technology, which is licensed from Rice University in Houston, replaces the traditional chemical vapour deposition method used in solar applications with a wet chemistry process. This removes the need for silane, which is highly toxic and flammable. Natcore can also use the waste materials from the initial production of the silicon wafers or from the production of semiconductors, which allows facilities currently using the chemical vapour deposition method to potentially lower their cost of goods. Natcore believes this technology will replace expensive vacuum based furnaces with a silicon dioxide-based film that is grown in an environmentally friendly chemical bath. Last week, Natcore reported it had used these simple liquid-bath processes to create the least reflective solar cell surface ever recorded. Cantech Letter caught up with CEO Chuck Provini to talk about these advances.
Chuck, your press release last week said Natcore has created it the blackest silicon solar cell surface ever recorded. What does this mean?
Specifically it means that we have demonstrated and measured a reflectance of .3 on the black silicon wafers we coated. This means that 99.7% of the sun was absorbed and .03% was reflected. That is the lowest reflectance number ever published.
_
This story is brought to you by Cantech Letter sponsor BIOX (TSX:BX). The largest producer of biodiesel in Canada, BIOX's proprietary production process has the capability to use a variety of feedstock, including recycled vegetable oils, agricultural seed oils, yellow greases and tallow. For more information CLICK HERE.
__
Solar sometimes gets a bad rap, but the usage cost seem to be coming down dramatically. In what particular instances do you think solar is now competitive, market wise?

Although solar prices are coming down dramatically it is predominantly due to China dumping significant product on the world market. There still needs to be dramatic improvements to efficiency as well as reduction in cost. Our technology is in the process of doing both. That being said, as business people, we move to fill the vacuum in the market place. Currently the vacuum exists in Europe where they now pay in excess of $10 a gallon for gas. Our wet bench tool, when substituted for a traditional thermal furnace, will save an Italian cell manufacturer $1.2 million per replaced machine just in the cost of electricity alone. It is for that reason we have a partnership with MX Solar, the largest panel manufacturer in Italy. I suspect our gas prices here in the U.S. will dramatically increase, especially if the administration eliminates the tax benefits the oil companies currently enjoy. As far as alternative energy, however, solar is the only alternative that actually works long term.
Can you tell us a bit about your partnership with the National Renewable Energy Laboratory? What do you hope to accomplish with them, and if you do achieve what you want to, who is watching?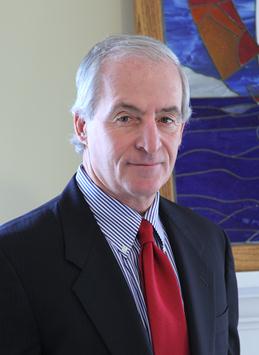 We have an exclusive worldwide license agreement to commercialize their black silicon invention. NREL invented black silicon several years ago but our technology is the only technology that got it to work. The relationship with NREL is in the form of a CRADA which in essence is a joint research and development agreement whereby the Department of Energy matches a portion of the money contributed by Natcore to achieve very specific goals. We, in essence, are leveraging NREL's resources and vast experience in developing black silicon in order to move our commercialization efforts ahead faster.
What are some of the early markets you see Natcore's technology being applied to?
The black silicon product will be coveted by project programs whereby municipalities or governments are installing solar farms. We are comfortable that the black silicon alternative will increase power output of these facilities by as much as 10%. Perhaps, more importantly, this power output will not be effected very much by diffused light or on cloudy days. This is perhaps one of the biggest benefits of black silicon.
What is your cash position like? Will you need to go back to market before you commercialize?

It is our intention to have a joint venture partnership to fund commercialization prior to having to go back to the market place ourselves. We will have a more specific idea before the summer.
Can you give us an overview of your current patents? How does Natcore's expertise in solar differ from other solar players?

Natcore, in essence, is changing the way solar panels are manufactured. We are replacing the vacuum thermal furnace method with a wet bench or Liquid Phase Deposition process. Not only does this reduce the cost since the furnaces are incredibly expensive to operate, but it also allows significant achievements in efficiencies of solar cells. Perhaps just as importantly, this manufacturing process eliminates the severe environmental impact the furnaces introduce to the process. The Natcore process has very little toxic waste compared to the traditional manufacturing process. At some point in time, if the solar industry is to become a mature and effective alternative, this toxic waste issue will have to be resolved. Our process with some dilution and occasional additives can achieve a Hazmat ranking of zero which means it can literally be poured down the drain. It is this last benefit that has intrigued the Chinese recently.
_
__