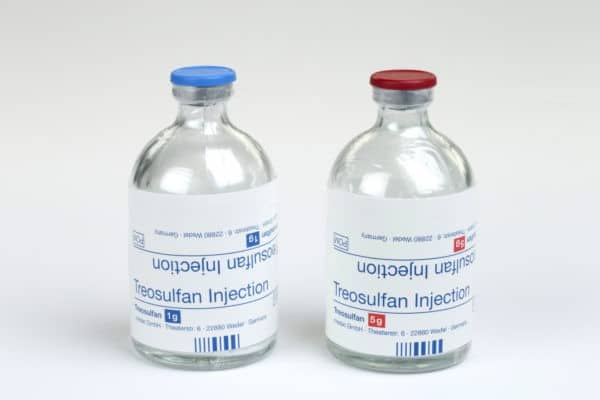 Research Capital Corporation analyst Andre Uddin says specialty pharma company Medexus Pharmaceuticals (Medexus Pharmaceuticals Stock Quote, Charts, News, Analysts, Financials TSX:MDP) is firing on all cylinders. Uddin provided an update to clients on Thursday where he reiterated a "Speculative Buy" rating and C$5.50 price target, implying a one-year return of 202 per cent.
Medexus, which concentrates on drugs and therapies in the hematology, auto-immune and allergy fields, reported record top and bottom lines on Wednesday for its fiscal third quarter 2023 (for the period ended December 31, 2022). Revenue at $28.7 million was up 35 per cent year-over-year and up four per cent sequentially, while adjusted EBITDA was $5.2 million compared to $1.9 million a year ago. (All figures in US dollars except where noted otherwise.)
The company said higher net sales across its portfolio helped, singling out recognition of 100 per cent of revenue from sales of Gleolan, a pre-surgery optical imaging agent, as a contributing factor. Medexus said unit demand in the US for coagulation drug IXINITY remained strong, while methotrexate auto-injector was maintaining its market-leading position.
"We are very pleased to report another record quarter, again demonstrating the robustness of our product portfolio and our ability to generate consistent revenue growth and positive Adjusted EBITDA," said Medexus CEO Ken d'Entremont in a press release. "During the quarter, we delivered revenue growth across our prescription product portfolio in both the United States and Canada, and saw continued strength and stability in the company's base business."
Uddin said the $28.7 million topline was at the upper range of previously announced guidance, while also coming in a hair ahead of the consensus estimate of $28.5 million and the Research Capital forecast for $28.6 million. Adjusted EBITDA at $5.2 million was ahead of Uddin's call at $2.9 million.
On operational developments, Uddin noted that MDP is running an Ixinity Phase 4 trials in previously-treated hemophilia B patients under 12 years old, with results expected over the first half of calendar 2023. Uddin said positive data would likely result in MDP filing for FDA approval. 
On treosulfan, a preparative regimen drug for bone marrow transplants and a key future growth driver for Medexus, according to Uddin, a commercial launch is projected for fiscal 2025.
"The company's core business continues to drive revenue growth while investors will have to remain patient with treosulfan as it could take medac up to a year or more to re-submit the NDA to the FDA. We are maintaining our SPECULATIVE BUY rating and target price of C$5.50. Our valuation is based on applying a 2x EV/S multiple to our 2023 revenue estimate discounted back by 20 per cent," Uddin wrote.