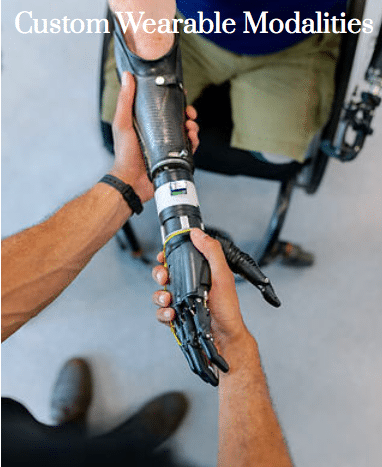 Greg McLeish of Leede Jones Gable remains a solid supporter of Salona Global Medical Device Corporation (Salona Global Stock Quote, Chart, News, Analysts, Financials TSXV:SGMD), maintaining a "Buy" rating and target price of $2.50/share for a projected return of 252 per cent in a recent update to clients.
California-based Salona Global is an acquisition oriented, medical device company focused on the U.S. recovery market and aging populations which plans to achieve scale through further acquisitions and organic growth, with the intent to develop a heavily integrated, IP-driven vertical infrastructure spread across several facilities.
McLeish's latest analysis follows a pair of recent acquisition announcements from the company, both of which are said to be cash flow positive.
"These potential acquisitions would build upon the strategy of creating a fully integrated global medical device company and, if completed, would continue to add cash flow as well as production expertise and capabilities to the company, enabling further organic growth as Salona Global expands its medical device product portfolio through acquisition or product development," McLeish said in a June 10 report.
In keeping with Salona's aim of adding small, privately held, standalone and bolt-on medical device companies, Salona initially bolstered its portfolio by completing a nonbinding agreement to acquire a medical device company with positive cash flow that designs, manufactures and sells specialty plastics for multiple markets, including the medical device market.
The acquisition comes with a purchase price of US$6.5 million, which according to McLeish twould translate to approximately 1.2x the target's unaudited annual revenue of US$5 million (C$6.4 million), paired with gross margins of 40 per cent. The transaction would break down as an initial cash payment of US$3 million, the issuance of up to 1.1 million common shares and US$2.5 million in deferred payments upon performance.
"Our goal for 2022 is simple: Acquire more businesses and build out our product portfolio, both by acquisition and internal product development," said Les Cross, Chairman of Salona Global in a June 7 press release. "As with our previous acquisitions, this potential deal would add revenue and cash flow, as well as a strong team of professionals with expertise we can expand. We are optimistic we will finalize the acquisition in due course now that we have an outline on the financial terms for the acquisition."
Following that buy, Salona Global kept going by executing another nonbinding agreement to acquire a U.S.-based provider of medical devices and equipment for physical therapy clinics at a purchase price of US$14 million, or 1x the company's annual revenue, broken down as US$9 million paid upon closing, the issuance of up to 3.3 million shares, and a US$3 million subordinated note. 
The acquisition target has reported approximately C$17.8 million in unaudited annual revenue and a 35 per cent unaudited gross margin. In addition, McLeish notes the company to have a solid balance sheet while also generating free cash flow.
"We are excited to move forward with this deal. It would add a significant amount of revenue and cash flow to our growing company. Perhaps most importantly it can also add a large and growing customer base for us to cross sell other products," Mr. Cross said on June 9. "While we are in preliminary due diligence, we are confident that we can tap our current lending facility to close this deal. To reiterate, our goal for 2022 is simple: acquire more businesses and build out our product portfolio, both by acquisition and internal product development."
After Salona Global finished its 2022 fiscal year with $18.3 million in revenue, McLeish forecasts a jump to $48.3 million in 2023 for a potential year-over-year increase of 158.5 per cent. Looking ahead to 2024, McLeish projects $58.6 million in revenue, good for a potential year-over-year increase of 23.9 per cent.
From a valuation perspective, McLeish forecasts the company's P/Revenue multiple to drop from the reported 2.9x in 2022 to a projected 1.1x in 2023, then dropping to a projected 0.9x in 2024.
McLeish also forecasts continued growth on the margins, as he forecasts a 35.8 per cent gross margin ($16.9 million gross profit) in 2023 before jumping to a projected 37.8 per cent ($22.1 million) in 2024. Meanwhile, he also forecasts the EBITDA margin jumping to 20.1 per cent ($9.5 million) in 2023 with an EV/EBITDA multiple of 5.6x, while his 2024 projection calls for an EBITDA margin of 22.5 per cent ($13.2 million), with an EV/EBITDA multiple of 4x.
Salona's stock has been a solid shot in the arm for investors to the tune of a 9.5 per cent return in 2022, starting its rise after a February 14 low of $0.50/share before hitting a peak of $0.93/share on April 22.
We Hate Paywalls Too!
At Cantech Letter we prize independent journalism like you do. And we don't care for paywalls and popups and all that noise That's why we need your support. If you value getting your daily information from the experts, won't you help us? No donation is too small.
Make a one-time or recurring donation