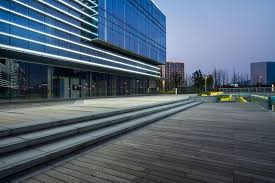 Echelon Capital Markets analyst Amr Ezzat is siding with Sylogist (Sylogist Stock Quote, Chart, News, Analysts, Financials TSXV:SYZ), initiating coverage on August 8 with a "Buy" rating and price target of $19.00/share for a projected total return of 57.3 per cent.
Founded in 1993 and headquartered in Calgary, Alberta, Sylogist provides comprehensive, mission-critical ERP and CRM solutions, including fund accounting, grant management, enterprise-level case management, grantor money management, justice solutions and payroll to both the public and private sector, with its Serenic Navigator platform serving as a common link between all solutions.
"Sylogist's new management team and board of directors (BOD) are in the midst of transitioning the Company from a 'Steady Eddie' operator with stable revenues/earnings, to one seeking to capitalize on growth in a more aggressive fashion," Ezzat wrote. "We've seen comparable storylines in the past with subsequent valuation re-ratings, and we believe SYZ will be no exception."
Sylogist recently reported its financial results for the third quarter of 2021, with its reported $9.5 million in revenues coming in just below the $10 million in revenues from the same quarter in 2020. Recurring revenues from subscriptions and maintenance grew to $7.9 million in the quarter, up from $7.2 million in the same timeframe in 2020. Gross profit was down seven per cent year-over-year to $6.7 million, a year-over-year decrease in gross margin from 73 per cent to 70 per cent, while adjusted EBITDA of $3 million was down compared to $5.7 million a year earlier and a pre-income tax loss of $200,000 compared to a $3.8 million profit year-over-year.  
"We continued to make strategic investments to accelerate the Company's growth and build capacity to enable top-line expansion," said Bill Wood, President and CEO of Sylogist in the company's August 12 press release announcing the results. "Much of this is focused on go-to-market, earning customer advocacy, and innovation. We have strategically added talent companywide, reorganized the Company to align behind shared goals and value creation, and broken down divisional silos that have existed for some time."
"We also have now fully transitioned to an Agile product development methodology in which we release desired features and innovation on a faster, approximately monthly, cadence," he added. "These changes will help support accelerated growth in the coming quarters, strengthen customer connections, bolster our competitive position and improve operational excellence to support both organic and inorganic expansion going forward."
After reporting incremental growth in revenues from 2019 to 2020 ($37.6 million to $38.1 million), Ezzat forecasts a spike from 2022 onward. Setting projected revenues for 2021 at $39.7 million (4.2 per cent year-over-year growth), Ezzat forecasts a jump to $46.2 million in revenues for 2022 (16.4 per cent year-over-year increase), followed by a 9.5 per cent year-over-year increase to an estimated $50.6 million for 2023, followed by another 10 per cent year-over-year projected increase to $55.7 million for 2024.
Ezzat attributes the increased revenue projections to Sylogist bringing on a new management team and Board of Directors to try and change up the company's business model, with Ezzat projecting a 10 per cent CAGR going forward compared to the recently reported 1.5 per cent.
Ezzat also predicts Sylogist's EBITDA margins will drop from its record 53.7 per cent ($20.4 million) report from 2020, though he notes that future margin projections of 49.6 per cent ($19.7 million) in 2021, 40.1 per cent ($18.5 million) in 2022, 42 per cent ($21.2 million) in 2023 and 43.7 per cent ($24.3 million) in 2024 should remain at best-in-class levels.
After dipping to $0.08/share in 2020, Ezzat also forecasts a rebound in Sylogist's earnings per share numbers, including a projected 307.8 per cent year-over-year increase to $0.33/share for 2021, then a projected 4.8 per cent dip to $0.31/share in 2022 before rising by 20.2 per cent to a projected $0.37/share in 2023, followed by a projected jump of 18.7 per cent to $0.44/share by 2024.
From a valuation perspective, Sylogist's EV/Sales multiple forecasts a gradual drop, moving from 7.7x in 2020 to an estimated 7.4x in 2021, then to a projected 6.3x in 2022, 5.8x in 2023, and 5.3x in 2024. The EV/EBITDA multiple is forecast to experience a bit more movement, with Ezzat projecting an increase from 14.3x in 2020 to 14.9x in 2021, then another jump to 15.8x in 2022 before dropping to a projected 13.8x in 2023 and 12.1x by 2024.
Meanwhile, the price-earnings ratio is also projected to settle down after being recorded at 155x for 2020, with Ezzat forecasting a drop to 38x for 2021, followed by a slight increase to 39.9x for 2022, then dropping to 33.2x for 2023 before dipping to a projected 28x for 2024.
Ezzat said the high visibility in Sylogist's business model gives investors robust downside protection while there's plenty of potential for upside due to the company's sizeable resources for M&A activity.
"[Sylogist's] recent anemic top line growth is directly linked to the underinvestment in the business. Namely, opex declined by a CAGR of 4.3 per cent in recent years, leading to outsized margins but hampering growth. We believe this has put considerable pressure on the stock price/valuation levels. From an investor's perspective, we believe the managementteam and BOD refresh is the steppingstone needed to rejig the business model after years of stagnation," Ezzat said.
"We derive our $19.00/shr target price using a DCF analysis with an 8.0 per cent discount rate and a 3.0 per cent perpetual growth rate," Ezzat said. "We believe using multiples on short-term estimates significantly (and incorrectly) undervalues SYZ shares as they give no recognition to the Company's evolving growth profile."
Sylogist has been up and down throughout 2021, with the stock currently down eight per cent for the year to date.
We Hate Paywalls Too!
At Cantech Letter we prize independent journalism like you do. And we don't care for paywalls and popups and all that noise That's why we need your support. If you value getting your daily information from the experts, won't you help us? No donation is too small.
Make a one-time or recurring donation