Investors burned by the year-long slump in cannabis will be happy to hear that things are looking up for cannabis stocks —in the US, at least.
That's according to Stifel GMP analyst Andrew Partheniou who delivered a "Re-initiating on Cannabis" report to clients on Wednesday with a number of "Buy" ratings on stocks.
It's been a protracted downturn for cannabis stocks both north and south of the border, as greater competition and hitches in the Canadian rollout of legal weed have taken their toll on some names while others were just caught up in both the buying frenzy of early-days expansion in both the US and Canada and then in the market's overall loss of faith in the sector.
But Partheniou says there are a number of features to the US cannabis scene that make it an attractive space at the moment.
"We consider the US cannabis industry an attractive opportunity for investors as many state-level regulations provide for a market with limited competition and allow full vertical integration. In 2019, we witnessed substantial growth throughout the country with the total market expanding by an estimated 34 per cent year-over-year to about $11 billion in retail sales," Partheniou wrote.
"Looking forward, regulatory reforms at the state level during 2020 combined with recreational conversion in Illinois and Michigan have further catalyzed growth," he said.
"In addition, we note this is despite some COVID-related headwinds seen in tourist-heavy areas, leading to an estimated about 30-per-cent CAGR over the next three years to 2024."
"As a result, we believe the US cannabis industry provides investors with exposure to strong growth trends that are secular in nature, largely unaffected by global trade dynamics with products we consider non-discretionary as evidenced by April, May and June sales showing demand levels on average at or above those seen in March during the pantry-loading phase," Partheniou said.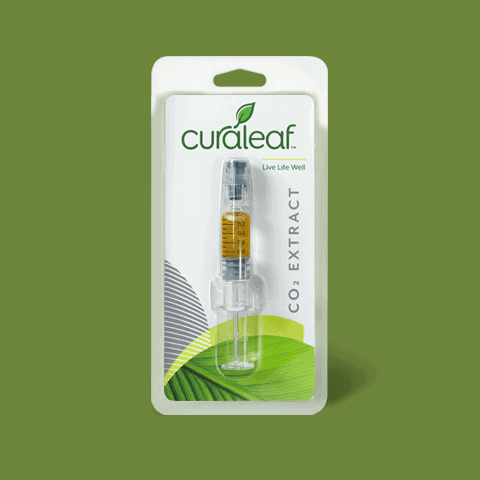 In his coverage universe, the analyst has eight US-based names, starting with Curaleaf (Curaleaf Stock Quote, Chart, News CSE:CURA), which Partheniou ascribed a "Buy" rating and target of C$23.00. Calling CURA "the only true national US cannabis company" and one of his favourite ideas in US cannabis, Partheniou said Curaleaf's strong M&A track record and best-in-class access to capital both make it attractive and warranting of the highest multiple in the industry. Partheniou's target represented a return of 142.6 per cent. (All targets are one-year and priced as of publication date and all figures in US dollars except where noted otherwise.)
Partheniou also reinitiated on Chicago-based Green Thumb Industries (Green Thumb Industries Stock Quote, Chart, News CSE:GTII), arguing that the multi-state operator has developed an attractive platform in limited-license medical and recreational states and has laudable cost discipline allowing it to generate the most EBITDA compared to its MSO peers. Partheniou is going with a "Buy" rating and C$34.00 target, which represented a return of 124.4 per cent.
Florida-based Trulieve Cannabis (Trulieve Cannabis Stock Quote, Chart, News CSE:TRUL) also gets a "Buy" rating, based on having the strongest profitability among all public peers, a dominant market share in Florida and a strong balance sheet to grow its platform. Partheniou's "Buy" came with a C$36.00 target, which represented a return of 79.5 per cent.
Partheniou said Cresco Labs (Cresco Labs Stock Quote, Chart, News CSE:CL) is still in the early innings of its growth story and it has yet to benefit from investments made in expanding its brand and distribution presence. Product quality, effective marketing and a diverse platform are all solid attributes, as well: "Buy" with a C$10.00 target, representing a projected return of 46.0 per cent.
TerrAscend (TerrAscend Stock Quote, Chart, News CSE:TER) also gets the nod, with Partheniou saying the smaller operator has achieved relative financial security in a tight market, giving it a sustainable competitive advantage. Partheniou re-launched with a "Buy" and C$4.75 target, representing a projected return of 26.7 per cent.
Colombia-focused PharmaCielo (PharmaCielo Stock Quote, Chart, News TSXV:PCLO) gets a re-launch with a "Speculative Buy" rating and C$4.00 target, with Partheniou praising the company's "unfair global cost advantage" due to optimal growing conditions and favourable Colombian regulations, first-mover advantage with cultivation and processing capacity unmatched by its public peers and some already-secured distribution agreements. The C$4.00 target represented a projected return of 497.0 per cent.
Harvest Health & Recreation (Harvest Health & Recreation Stock Quote, Chart, News CSE:HARV) was also re-initiated but with a "Hold" rating, with the analyst saying management has had difficulty completing some of its larger M&A deals. At the same time, he says HARV's current platform spans attractive states and its second quarter sales could be stronger than expected: "Hold" with a target of C$1.50, representing a return of 11.9 per cent.
Finally, Partheniou re-launched on Canadian name, The Supreme Cannabis Company (The Supreme Cannabis Company Stock Quote, Chart, News TSX:FIRE), arguing that the company's recent management shakeup could make for a change in identity, yet FIRE's premium brand positioning is an advantage: "Hold" with a C$0.30 target, representing a return of 13.2 per cent.