Beacon Securities analyst Russell Stanley says Ayr Strategies (Ayr Strategies Stock Quote, Chart, News CSE:AYR.A) is one of the best-valued companies in the US cannabis space.
The analyst issued an update to clients on the company Thursday in which he reiterated his "Buy" rating and C$31.00 target price, which at press time represented a projected 12-month return of 338 per cent.
Vertically-integrated Ays Strategies currently has operations in Nevada and Massachusetts with eight dispensaries and six cultivation and manufacturing sites and its sights set on expansion into large, limited license markets with vertical integration potential in the United States.
Ayr Strategies provided a corporate update on Wednesday, detailing the company's response to the COVID-19 crisis so far.
The fate of Aye's two markets has been different during COVID-19, where the state of Nevada has shut down cannabis shops to in-store visits and, with the tourism trade completely wiped off the map of the state, cannabis business has been relegated to delivery-only to locals.
Fortunately, Ayr's customer base is mostly Nevada residents, and the company has expanded its delivery fleet from five to over 50 vehicles in one month, while average tickets have more than doubled from $61 pre-COVID to $139. (All figures in US dollars except where noted otherwise.)
In Massachusetts, the state at first ordered all adult-use dispensaries to close but has since allowed them to remain open for medical marijuana patients. Ayr reported its medical dispensaries are doing well, seeing over 60-per-cent growth in the average ticket from $225 to $140.
"Despite regulators putting material restrictions on cannabis sales in both Massachusetts and Nevada in response to COVID-19, in the last 30 days we have pivoted our businesses and continue to produce positive adjusted EBITDA for the month of April to date, adding to the already strong cash position on our balance sheet," said Ayr CEO Jon Sandelman, in a press release.
On Ayr's near and longer-term horizons, Stanley is bullish.
"Despite current macroeconomic headwinds, our revisions are limited to F2020, given the impressive resilience demonstrated by cannabis demand thus far."
"We continue to view AYR as one of the most attractively valued companies in the space, and we reiterate our BUY rating with our C$31/sh PT. Potential catalysts include the Q1/20 results (May), updated F2020 revenue/EBITDA guidance, and potential M&A," he said.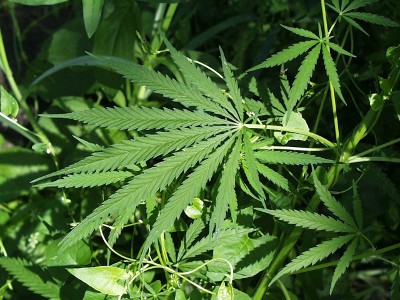 For fiscal 2020, the analyst is now calling for revenue and adjusted EBITDA of $171 million and $67 million, respectively, and for fiscal 2021, he is estimating a top line of $320 million and adjusted EBITDA of $155 million.
Ayr Strategies last reported its financials in late February when its fourth quarter ended December 31, 2019, featured revenue of $32.3 million and adjusted EBITDA of $9.2 million.
Like the rest of the industry AYR has had a rough go of it over the past 12 months, losing
69 per cent of its value. Year-to-date the stock is down 40 per cent.