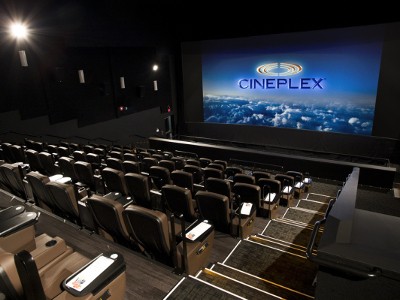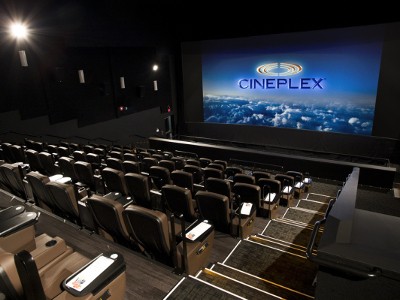 After its most recent quarterly financials, Echelon Wealth Partners analyst Rob Goff is remaining bullish about Cineplex (Cineplex Stock Quote, Chart TSX:CGX), despite trimming his price target.
Last Friday, Cineplex reported its fourth quarter and year ended December 31, 2018, financials, which featured a drop in profit, recording net income of $27.2 million, down from $28.8 million a year prior and representing 43 cents per share as compared to 45 cents per share a year earlier. The company's EBTIDA was $81.6 million, while its top line was slightly improved at $428.2 million in comparison to Q4/17's $426.3 million.
"Cineplex reported record annual results for 2018," CEO Ellis Jacob said. "Total revenue increased 3.8 per cent to $1.6 billion and adjusted EBITDA increased 8.7 per cent to $256.4 million, as our diversification initiatives continue to build scale and show more meaningful returns and we continue to focus on managing our costs."
Goff says CGX's revenue and EBITDA were relatively in line with his forecast (revenue of $434.7 million and EBITDA of $79.3 million). He notes that box office revenue was down 1.5 per cent year-over-year, with a box office attendance decline of 3.2 per cent year-over-year, which was modestly offset by gains in box office and concession revenues per patron revenues at 1.8 per cent and 3.8 per cent, respectively.
"Our target valuations and in turn $36.00 price target (median PT $35.00) reflect greater confidence that forecasts will be met or bettered, the view that growth initiatives will yield attractive returns along with the consideration that Cineplex should be considered as a potential takeover candidate for a Canadian telecom provider (branding, theScene membership, relationships with studios, FCF yield/low capex intensity)," says Goff in a client update on Tuesday.
"Looking ahead, given flat to nominal declines in attendance, nominal box office/patron yield gains and higher concession sales per patron transpire into theatre revenue growth of ~2 per cent annually. The outlook turns more bullish when considering that CGX looks to invest $350-400 million in growth initiatives over the next four years, where the IRR is 25 per cent and over and the outlook turns positive," he says.
"With its after-tax cost of debt at just 4 per cent (WACC 5.6 per cent), we are encouraged by the Company's more aggressive investment profile. We believe CGX's dominant market share at 85 per cent and over outside of Quebec gives it significantly greater leverage to drive ancillary business, such as the Rec Room when it does not have the same combination of secular and competitive pressures facing its US peers. CGX's market dominance acts to significantly reduce the risk profile of its complementary growth initiatives," he says.
Goff is maintaining his "Buy" rating and lowering his price target from $38.00 to $36.00, representing a projected return of 50 per cent at the time of publication.