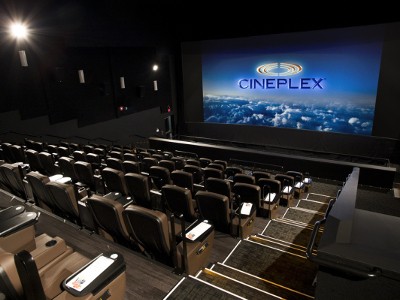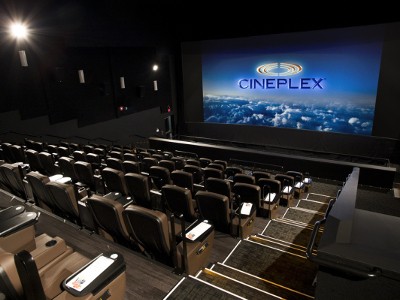 Cineplex Inc (Cineplex Stock Quote, Chart TSX:CGX) has been on a nice roll over the past month and a half and there still might be more left in the tank, says portfolio manager Barry Schwartz, who likes the company's approach to diversification.
"Cineplex management, they're amazing. The business itself is hit or miss," says Schwartz, vice president and chief investment officer at Baskin Wealth Management, in conversation with BNN Bloomberg . "2017 was a very rough year for movies. 2018 has been incredible."
Currently trading at $33 and change, Cineplex's share price has risen over 18 per cent since early August when it hit a low of $28.14. The uptick began as investors reacted to the company's quarterly earnings on August 10 which featured record-breaking revenues of $409.1 million and per patron revenue growth of 4.4 per cent. CEO Ellis Jacob chalked up the successful quarter to having a good roster of films, including superhero hits like Deadpool, the Avengers and the Incredibles.
"When the pictures are there, people come," Jacob said. "They love the theatrical experience. We like rain. But even with the great weather we've had, we've still done extremely well."
Cineplex is also getting props for its attempts at generating revenue beyond the box office, something Schwartz says will help them stretch beyond their core business.
"They just signed a deal for media screens in Subway [Restaurants] in Europe and they're also doing digital screens for McDonalds in Latin America and South America," says Schwartz. "They're doing a great job of diversifying, and I think the worry about people not going to movies is totally overblown."
This week, the company announced an agreement with Korean cinema company CJ 4DPLEX Co. to outfit 13 movie theatres across Canada with immersive 4DX tech such as wind, rain, snow, bubbles, vibration and scents. The company also plans to install virtual reality components in between 30 and 40 theatres through a partnership with Seattle's VR Studios Inc.
Cineplex stock has stumbled in recent years
Cineplex's share price was in the $50 range for a couple of years before plummeting in mid-2017 amid declining attendance and investor fears that streaming services like Netflix would spell the death knell for cinema.
"You really haven't seen the stock recover," says Schwartz. "There were rumours that some of the telcos were sniffing around Cineplex and it made no sense for the stock to be trading at $28 bucks. $33-$40 seems like a more reasonable level."