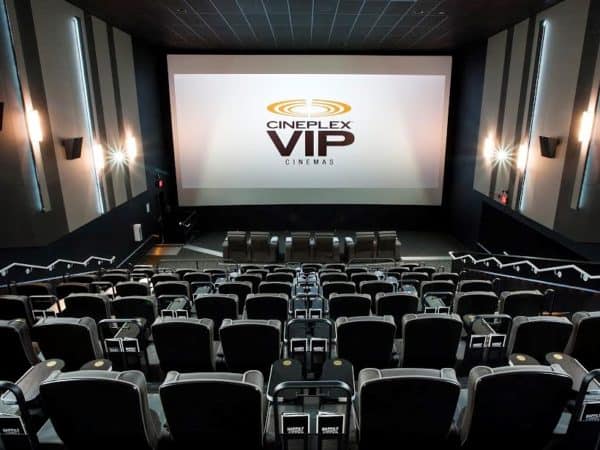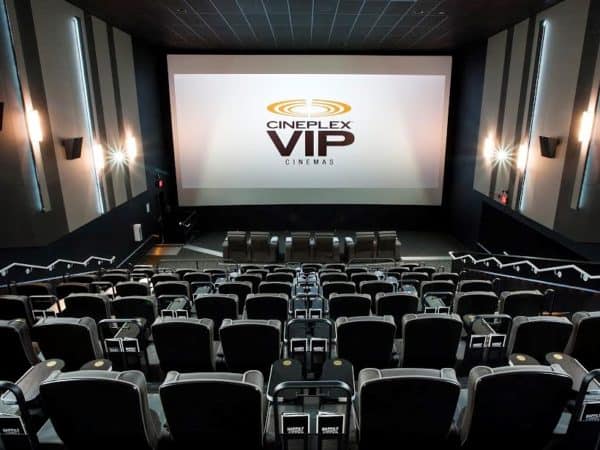 Ahead of its first quarter financial results to be posted on May 2, Cineplex Inc.'s (Cineplex Stock Quote, Chart, News: TSX:CGX) aggressive investment plans look encouraging, says Echelon Wealth analyst Rob Goff, who in a research update on Wednesday maintained his "Buy" recommendation but dropped his target price in the face of lower revenue and EBITDA estimates over 2018.
The first three months of the year have been a volatile one at the box office, with North American and Canadian draws down 2.0 per cent and 4.7 per cent, respectively over Q1/18. That will make it tough for Cineplex to show year over year gains over the full 2018, says Goff, who nonetheless likes the company's plans for future growth.
"The outlook turns more bullish when considering that CGX looks to invest $350 – $400 million in growth initiatives over the next four years, where the IRR is 25+ per cent and the outlook turns positive," he writes. "CGX highlighted that maintenance capex is roughly $30 million (2.5 per cent capex intensity) annually, against its full year 2017 capex at $150 million. Cineplex's peers support the potential for higher IRRs on growth initiatives. With its after-tax cost of debt at just 3.8 per cent (WACC 5.7 per cent), we are encouraged by the Company's more aggressive investment profile."
Goff says that Cineplex may have takeover potential, especially as a complementary asset for over-the-top streaming service providers. Although an international buyer may be unlikely, the analyst says that either a domestic telecom company or private equity may be interested in CGX.
For the quarter, the analyst sees Cineplex producing Q1/18 revenue and EBITDA of $400.9 million and $56.9 million, respectively, down from $413.7 million and $63.4 million, respectively. His FY2018 forecast has been accordingly adjusted to revenue and EBITDA of $1624.8 million and $243.8 million, respectively, down from $1643.1 million and $253.3 million, respectively.
The analyst's target price comes from a 9.9x 2018E EV/EBITDA valuation and now stands at $40.00 (was $42.00), representing a projected return of 35 per cent at the time of publication.