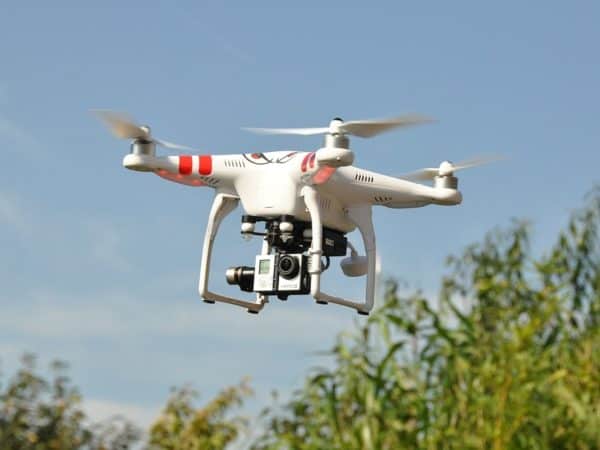 In days past, one would take an etiquette course to learn which fork to use with a salad. Today, you can attend a workshop that teaches you how to fly a unmanned aerial vehicle with just the right amount of decorum.
St. Albert, Alberta based Elevated Robotic Services Saturday offered a one-day interactive workshop aimed at teaching noobs where, when and how to fly their drone safely. CEO Ellen Christopherson says it's addressing an issue that is becoming more and more common.
"We want to make sure that both the original airspace users, which are the manned aviation people; airliners, bush planes, pipeline patrols, helicopters, all of these aircraft are still safe when drones are introduced to their airspace," she said. "So it's making sure that everyone understands the rules of the road, or in this case, the rules of the air."
For whatever reason, Alberta seems to be ground zero for drone safety in Canada.
Medicine Hat is home to the Canadian Centre for Unmanned Vehicle Systems, a federally registered not for profit company that was formed in 2007 to promote the safe use of drones to the Canadians public and offer training in safe use in workshops across the country. CEO Roger Haessel says Canada is already a leader in terms of drone safety at a public level.
"There are still a fair number of people who are flying U.A.V.s in America, he told New York-based North County Public Radio, "Because they seem to be less and less concerned what the rules are. You've got people flying that maybe aren't going through the appropriate training and regulatory approval process that would be prudent."
Earlier this month, a suspect who is still at large flew a unmanned aerial vehicle within 25 metres of a commercial aircraft as it was landing in Winnipeg, despite the fact that Transport Canada regulations prohibit the use of drones within nine kilometres of any airport.
"There are individuals who are willing to take the risk, who are oblivious to the rules and regulations of their operation, and we would hate for anyone's safety to be compromised because they don't know what they're doing," said Constable Jason Michalyshen, adding: "If there was a collision in air, involving this aircraft, it could be a catastrophic situation," he said.
The influx of drones has happened so quickly that regulators are struggling to keep up. Transport Canada currently says if your aircraft weighs less than 35 kilograms and is used for recreational purposes, you don't need permission to fly it. The agency does offer up a list of safety guidelines, including the aformentioned not flying within nine kilometres of an airport, or more than 90 metres from the ground or within 150 metres of people, animals, buildings, structures, or vehicles.
But many are ignoring these guidelines and the threat that drones pose isn't confined to airports. Last year, in B.C's Okanagan, drones interrupted multiple firefighting operations as the worst wildfire season in recent memory took hold of the region. Hobby drones can bring a quick halt to a firefighting effort because a collision between a plane and a drone could damage the aircraft, injure the pilot, or injure the firefighters below.
Transport Canada says it is going to soon stop suggesting and start enforcing. Officials from the department have been consulting with experts in the field and say new regulations are coming in 2017.
"The regulations really haven't kept pace with the growth in the industry," said Aaron McCrorie, who is director of civil aviation at Transport Canada. "Really when you look at risk, what you're doing doesn't matter as much as where you're operating and what size of device that you're operating."