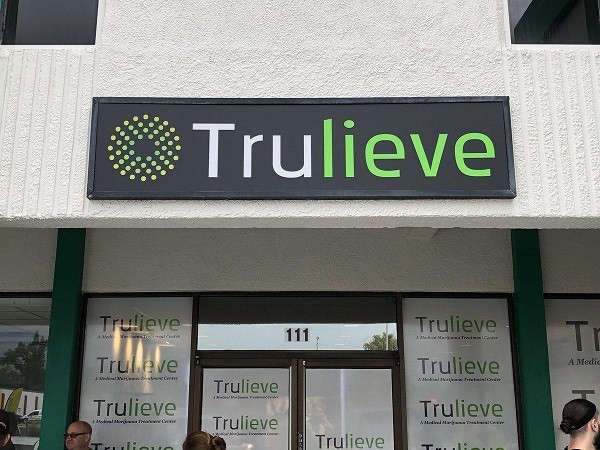 Andrew Semple of Echelon Capital Markets continues to believe in Trulieve Cannabis (Trulieve Cannabis Stock Quote, Chart, News, Analysts, Financials CSE:TRUL), reiterating his "Buy" rating and target price of C$75.00/share in an update to clients on September 30.
Headquartered in Florida, Trulieve Cannabis is a vertically-integrated cannabis operator, engaging in the cultivation, manufacturing and retail of cannabis products in legal state markets in the US. Though the Florida market is the company's main revenue driver, Trulieve also has operations either ongoing or being built in California, Connecticut, Massachusetts, Pennsylvania and West Virginia.
Semple's latest analysis comes after the company announced on September 30 that it had received commitments for a private placement of $350 million in senior secured notes to be issued at face value and at an interest rate of eight per cent due October 2026. The notes are to be paid semi-annually, with the notes able to be redeemed in whole or in part two years after issue as per a redemption price schedule to be issued in a subsequent indenture filing.
Semple believes the announcement is significant for multiple reasons.
"First and foremost, it demonstrates that the cost of debt capital continues to substantially decline for US cannabis businesses," Semple said. "Second, not only is the cost of debt improving but so is the availability of debt capital. We believe this to be the largest single debt offering completed by a publicly traded US cannabis company, implying that new debt investors are entering the space and fundamentals of US cannabis businesses continue to improve allowing them to support additional debt. Finally, the improvement in debt capital markets is in stark contrast to equity capital markets where US cannabis valuations have been declining."
Trulieve intends to use the financing to for debt related to its acquisition of Harvest Health & Recreation (completed on October 1), as well as for capital expenditures and other general corporate purposes.
"We are pleased to announce this debt financing, which we believe is the largest to date of any public U.S. cannabis operator," said Kim Rivers, CEO at Trulieve in the company's September 30 press release announcing the private placement. "Our strong balance sheet and profitability allowed us to secure a cost of senior debt which we believe is the lowest for a public cannabis company to date. This financing will provide capital to retire a portion of Harvest's debt when we complete our acquisition and will allow us to use our combined cash on hand to aggressively pursue strategic growth initiatives across key markets post-closing."
Semple said that due to weaker than expected sales in August in Florida and Pennsylvania he has slightly modified his financial projections for the immediate future, as he now expects the company to produce $229.2 million in revenue in the third quarter compared to his initial estimate of $238.4 million and the consensus expectation of $231.4 million. He expects the company's gross profit margin to be 68.8 per cent for the quarter (previous estimate 68.7 per cent) against the consensus projection of 68.5 per cent, while he now projects the company's EBITDA for the quarter to be $99.9 million, down from his initial $103.5 million estimate and slightly below the consensus expectation of $100.3 million. (All figures in US dollars except where noted otherwise.)
From an annual basis, Semple expects the company to reach $887.7 million in revenue for 2021, down from his initial expectation of $906.5 million and slightly below the consensus forecast of $891.6 million, though the figure still represents a year-over-year increase of 70.2 per cent. He still expects the company to break 10 figures in 2022, though his $1.14 billion estimate is slightly down from his previous $1.15 billion expectation, which the consensus shared.
Meanwhile, Semple's gross margin projections remains at 68.6 per cent for 2021 and 68.9 per cent for 2022, while his adjusted EBITDA projections have shifted to $397.1 million in 2021 (previously $404.8 million) and $530.8 million in 2022 (previously $536.9 million).
From a valuation perspective, Semple believes the company is in great shape, as Trulieve's estimated EV/Sales multiple of 4.7x for 2021 outpaces the target of 9.1x, with a further projected drop to 3.7x in 2022 beating the target of 7.2x.
Semple's EV/EBITDA multiple projections follow a similar trend, as the 2021 projection of 10.5x is well ahead of the 20.4x target, with a further projected drop to 7.9x in 2022 coming in well ahead of the 15.4x target.
Overall, Trulieve's stock price has dropped sharply since March after hitting a high point of C$65.60/share, with TRUL currently trading around C$37.00. At press time, Semple's C$75.00 target represented a projected one-year return of 117.6 per cent.
We Hate Paywalls Too!
At Cantech Letter we prize independent journalism like you do. And we don't care for paywalls and popups and all that noise That's why we need your support. If you value getting your daily information from the experts, won't you help us? No donation is too small.
Make a one-time or recurring donation