AltaCorp Capital analyst Kenric Tyghe is staying bullish on TerrAscend (CSE:TER) ahead of the cannabis company's first quarter earnings due on Thursday.
Tyghe updated clients in a Tuesday report, saying TerrAscend is positioning itself to be a market leader
in the US pot space.
TerrAscend cultivates, processes and distributes medical and rec cannabis products in the US and Canada with operations in four states and seven provinces, including five dispensaries and production and cultivation facilities. The company began as a Canada-focused business but has since turned to the US with interests in the high-growth states of Pennsylvania, California and New Jersey.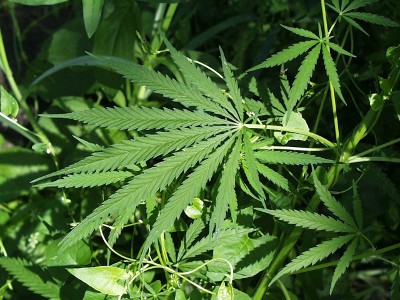 In his update, Tyghe said in reference to the upcoming Q1 2020, he's leaving his revenue estimate at $35.7 million (representing year-over-year growth of 145 per cent and 38 per cent sequentially), with the company's penetration into the Pennsylvania market through recent acquisition Ilera is dovetailing with TER's continued growth in the California market. (All figures in Cdn dollars except where noted otherwise.)
Tyghe's earnings estimate is being lowered, however, to $1.2 million from the previously forecasted $2.8 million, based on weaker expense leverage on the ramp of its New Jersey operations. Gross margins should come a little better than previously expected, Tyghe said, based on good results in Pennsylvania and in Canada.
The analyst said he's sticking with his "Outperform" rating and one-year target of $8.00, which at press time represented a projected 12-month return of 177 per cent.
Looking ahead, Tyghe thinks TER will generate fiscal 2020 revenue of $180.7 million and adjusted EBITDA of $15.8 million, respectively, and fiscal 2021 revenue and EBITDA of $331.8 million and $79.2 million, respectively.
"In our opinion, a target multiple of 15.0x, which supports our price target of $8.00 is appropriate based on TerrAscend's relative footprint, discipline, and execution to date. We believe that the option value of recreational cannabis legalization in New Jersey in 2020," Tyghe said, and the possibility of Pennsylvania in 2022e represent material potential positive catalysts to both earnings trajectory, earnings visibility, and the imputed multiple expansion that a step change in these metrics supports through our forecast window."
Tyghe said costs related to COVID-19 are another potential factor for TER's Q1, although the analyst said he is "cautiously optimistic" that management will be providing more guidance on the company's rest-of-year with the quarterly comments on Friday.
"While we are mindful of the continued material headline risk in the space, we believe that TerrAscend is on the right side of the curve and well positioned to become one of the market leaders as the industry matures," Tyghe wrote.
On Monday, TerrAscend announced the closure of the initial tranche for US$27.3 million of a US$30-million non-brokered private placement. The company said the funds will go towards its expansion efforts in the United States as well as working capital and general corporate purposes.
TER finished 2019 down 51 per cent and is currently even for 2020.