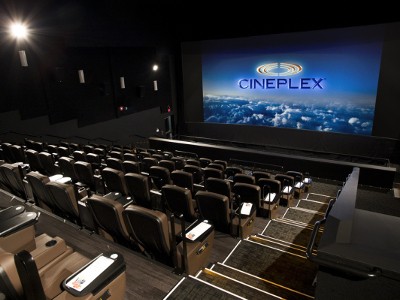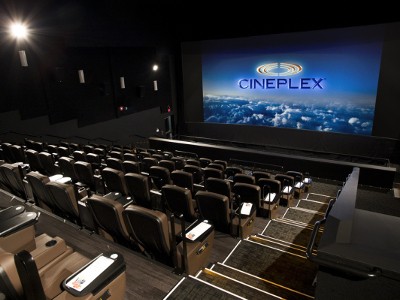 Declining attendance is not the only story playing out for Cineplex (Cineplex Stock Quote, Chart, News: TSX:CGX), says Rob Goff of Echelon Wealth Partners, who likes the company's shift to a more diversified business along with its strong free cash flow.
On Friday, the analyst reiterated his "Buy" rating and $40.00 target price for CGX.
Volatility is the name of the game at the cinema, says Goff, with Cineplex's April revenue ahead 132 per cent year over year, followed by a 17 per cent year over year decline for May and, for the first two weeks of June, a further 30 per cent drop.
"We see the recent record setting box office performance of Avengers and Black Panther as critical data points in support of our view that marquee hits will sustain modest box office revenue growth," Goff says.
The analyst points to Cineplex's continued push to evolve from cinema distribution to becoming a content-driven media and entertainment business, noting its VIP seating, agreement to bring NFL football to the big screen and increasing international footprint.
As well, Goff likes CGX's healthy cash flow. "We see significant value in the shares' FCF yield of 10 per cent against 2018 FCF based on maintenance capex," he says. "Alternatively, investors in CGX stand to benefit from cumulative FCF of ~$12.60 per share over the next 5 years before distributions are included. Our FCF would include roughly $500M or $7.90 per share of growth investments over the 5 year 2017-2022 period. Thus, FCF plus growth capex plus distributions for 2018 through 2020 are put at $20.50 per share."
The analyst says that he's optimistic about box office growth over 2018's second and third quarters. To reflect a forecasted year over year revenue growth of 2.1 per cent, the analyst has moved his Q2/18 EBITDA from $46.2 million to $59.0 million (consensus is $58.6 million).
"With a tough box office attendance outlook likely to be the norm, growth (beyond quarterly swings) leans on higher per patron revenues from the box office revenues (BPP) and concessions (CPP)," says Goff. "Both yield measures were strong in Q118."
The analyst's $40.00 target represented a projected return of 38 per cent at the time of publication.