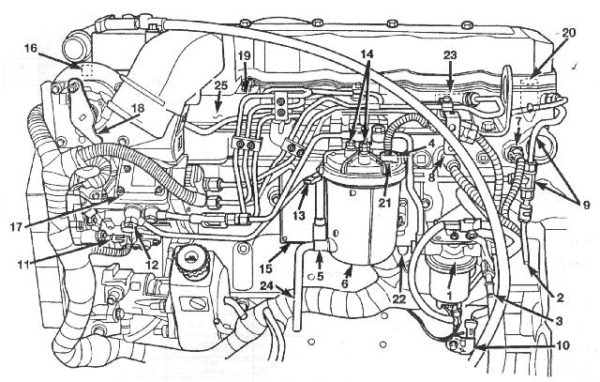 MacDonald, Dettwiler (TSX:MDA) signed a master research collaboration agreement with Children's National Medical Center in Washington, DC.
MDA and Children's National will develop advanced medical robotics and smart tools to improve the quality of patient outcomes for children's surgeries. MDA estimates the value of the initial phase at (US) $2.7-million. Peter Kim, associate surgeon-in-chief at Children's National. said: "The tools and robotics we conceive together moving forward will represent the first-generation technology specifically to focus on precision in children's surgery." More….
Immunotec (TSXV:IMM) reported its fiscal 2011 results. The company lost $1.1 million on revenues of $42.9 million. Bob Henry, Immunotec's Chairman and CEO said: "This past fiscal year has seen Immunotec undergo significant changes and the Company continues to make progress in meeting its planned objectives. Immunotec's new sales and marketing team is moving quickly to aggressively expand our presence in Mexico while recovering from lost market share in both Canada and US during the recession". More…
__
This story is brought to you by Cantech Letter sponsor BIOX (TSX:BX). The largest producer of biodiesel in Canada, BIOX's proprietary production process has the capability to use a variety of feedstock, including recycled vegetable oils, agricultural seed oils, yellow greases and tallow. For more information CLICK HERE.
__
Westport Innovations (TSX:WPT) announced that it had amended and restated its joint venture agreement with Cummins. The company says the agreement was amended "to provide for, among other things, clarification concerning the scope of products within CWI. In addition, the parties have revised certain economic terms of the JV agreement." Westport CEO David Demers said: "With this new agreement, we have taken the necessary steps to provide CWI with a platform for continued growth and success over the next 10 years, while recognizing the dramatically increased interest in natural gas as a fuel." More…
EXFO (TSX:EXF) announced it has launched the QA-805/QA-813 QualityAssurer, the market's only solution capable of simulating the load of a converged LTE (long-term evolution) and IMS (IP multimedia subsystem) network on a single platform. The company says the innovation helps wireless network operators better meet their LTE/IMS deployment challenges, namely reducing capex related to testing hardware. Matti Palomaki, vice-president of EXFO's wireless division said: "With this launch, EXFO positions itself as the only provider of simulator solutions capable of handling the high-traffic load of the converged LTE/IMS network on a single integrated platform." More…
Synchronica (TSXV:SYN) announced it has signed a letter of intent with Halifax's NewPace Technology Development to develop, sell and market a Rich Communication Suite (RCS) product. Kim Hartlev, chief technical officer at Synchronica said: "We believe that our solution, which enables RCS services without capital outlay, will be of great interest to operators who are keen to deploy this next-generation technology but are put off by the prospect of making significant changes to their core network." More…
__