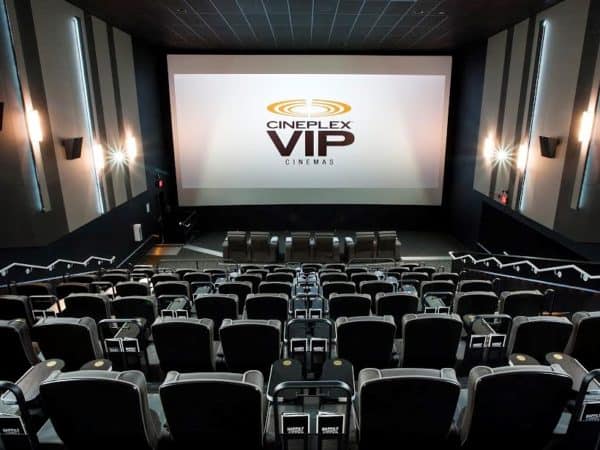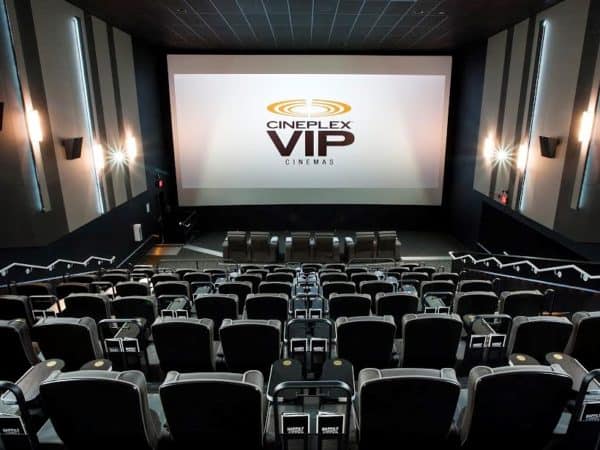 Last week, I attended a sneak preview of the Cineplex VIP cinema in Vancouver that was arranged by the company for members of the media.
But before I tell you about my experience, I have a confession.
Prior to plopping down in an extra large, reclinable leather seat, I hadn't been to a movie theatre in a decade.
That's right, the last time I was in one was 2006, at the urging of my wife, who wasn't yet my wife. That was before the iPhone. Before Justin Bieber. Before Uber. The best picture winner that year was Paul Haggis's overstated mess, Crash, which beat out Capote and Brokeback Mountain.
Why hadn't I been to the theatre in so long? It's not like I don't love movies. I've seen most of this year's Oscar nominees and absolutely loved the winner, Spotlight. The reason I haven't been to the movies wasn't the movies, it was the experience. With a sixty inch Pioneer TV on my wall, I decided I'd had enough of sticky floors, rickety seats, overpriced popcorn and -a thousand times this- people talking on their cell phones. This is a pet peeve that rivals slow drivers in the left lane and someone chewing with their mouth open, for me. That last movie, in 2006? Yeah, you guessed it, a guy three rows back talked on his phone the entire time. My wife knew we would never again enter a movie theatre together.
Or so she thought.
The Cineplex VIP experience is damn comfortable…
Over the years I had quietly become enamored, nay, obsessed with luxury adults-only theatres. I read about such venues popping up overseas and in parts of the United States. I was attracted by the prospect of more comfortable seats, better sound, and the ability to eat actual food. And for the presumably millions of us who craved the experience of a luxury theatre experience, the words of Pulp Fiction's immortal Vincent Vega had became our silent mantra: "In Amsterdam, you can buy beer in a movie theatre".
They haven't solved the cell phone issue (I had no issues on this night), but I think Vincent Vega would approve of Cineplex's new offering in Vancouver, although the chain is a little late to the game here. There are already nine such theatres in Ontario, and one each in Alberta, Quebec, Saskatchewan, and Manitoba. There are two others in B.C. (in Abbotsford and Coquitlam) that opened before this one, which is located in South Vancouver in a new neighbourhood made possible by a Skytrain expansion, called Marine Gateway. The facility spans more than 56,000 square feet and opened on March 4th.
Like all of Cineplex's VIP offerings, Marine Gateway is bundled together with traditional auditoriums. In this case, there are eight regular screen theatres that seat between 96 and 364 people and three VIP theatres that seat between 114 and 123. The experience of padding past the "regular" crowd to a more exclusive area is without doubt part of the upsell strategy here, as anyone who has had bottle service behind a velvet rope at a club will confess. VIP tickets cost between $7 and $10 more (depending on the movie and the time) than the regular admission price of $12.99, and seats can be purchased through Cineplex's reservations system.
Cineplex VIP theatres feel different…
Once you enter the VIP area, the experience is different. There is no smell of popcorn, a sensory cue that some will miss.
Instead, there are "Chophouse" and "Signature" salads. There's a pulled pork sandwich. There's calamari, mac and cheese wedges and even an artisanal cheeese board. There's also wine and beer and a variety of mixed drinks. The lounge area brings to mind a Cactus Club or Moxie's. It's low lit and has a mix of bar seating, low four-top and two-top tables and high-back tables and chairs. The Canucks game was playing on a large LED TV behind the bar. There's even a patio, though no one ventured out to it on this early March night.
Once you enter the theatre you find large, black leather seats grouped into pairs of two in a steep auditorium. The seats are business-class comfortable, they recline and have a small swing-out table that is unobtrusive when you aren't using it. You have about a half hour to order food an drinks from the same menu that is available in the lounge, after that you have to go get it yourself.
For our screening there were six servers, which means each would serve a maximum of 20 people, a ratio that is on par with casual fine dining restaurants. While the service was more than attentive and friendly, I was surprised there wasn't an option to order from a tablets or an app. The staff didn't seem at all inconvenienced, but it felt odd waving them over and it seems a tablet system or app tied directly to the kitchen would be more efficient. That said, the hamburger I had was on par with most any sit-down restaurant, and it was more than nice to have a glass of red wine with it.
The look and sound of the movie were on point. Cineplex VIP uses a sound system called Dolby Atmos, and the movie is presented in what the company calls "ultra-high definition".
I can't say that I will be a regular at the Marine Gateway VIP cinema, but the experience Cineplex VIP presented was solid enough that I will not hesitate to come back for certain movies that I just can't wait to arrive on DVD and streaming services or for certain action movies that benefit from the big screen and big sound. In that aspect, Cineplex has succeeded. If the VIP experience can break a decade long shutout from one customer, it's likely the company has increased the potential size of their audience.